Hi Everyone,
Have you seen our latest release of images from Hawaii? I was so excited to finally share them with you all that I thought it would be fun to also put together a little travel guide to the Hawaiian Islands for all of you! If you're planning an upcoming trip, or just looking for a little bit of travel inspiration, don't worry. This post has got you covered. Ready to start planning your vacation? Let's do it!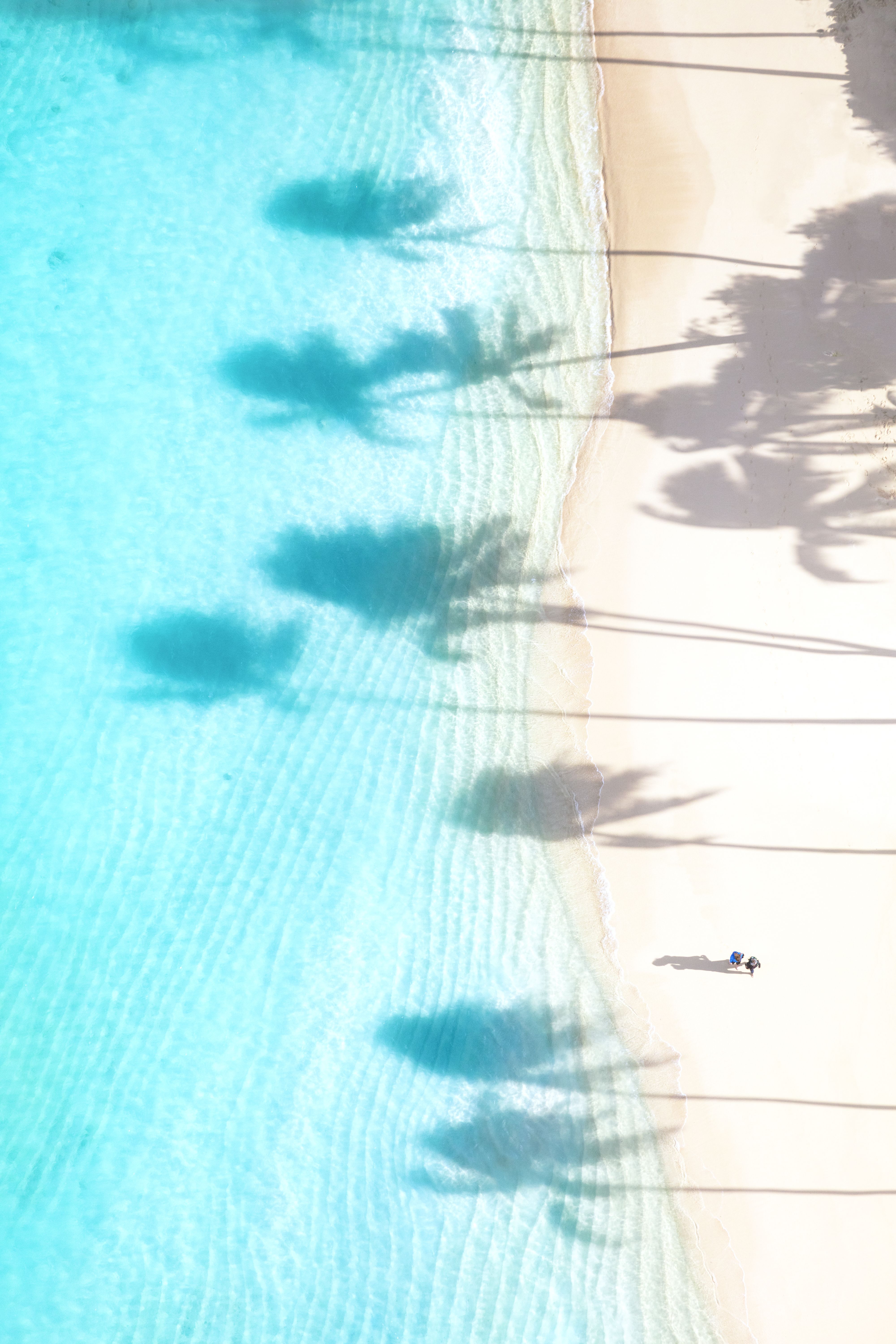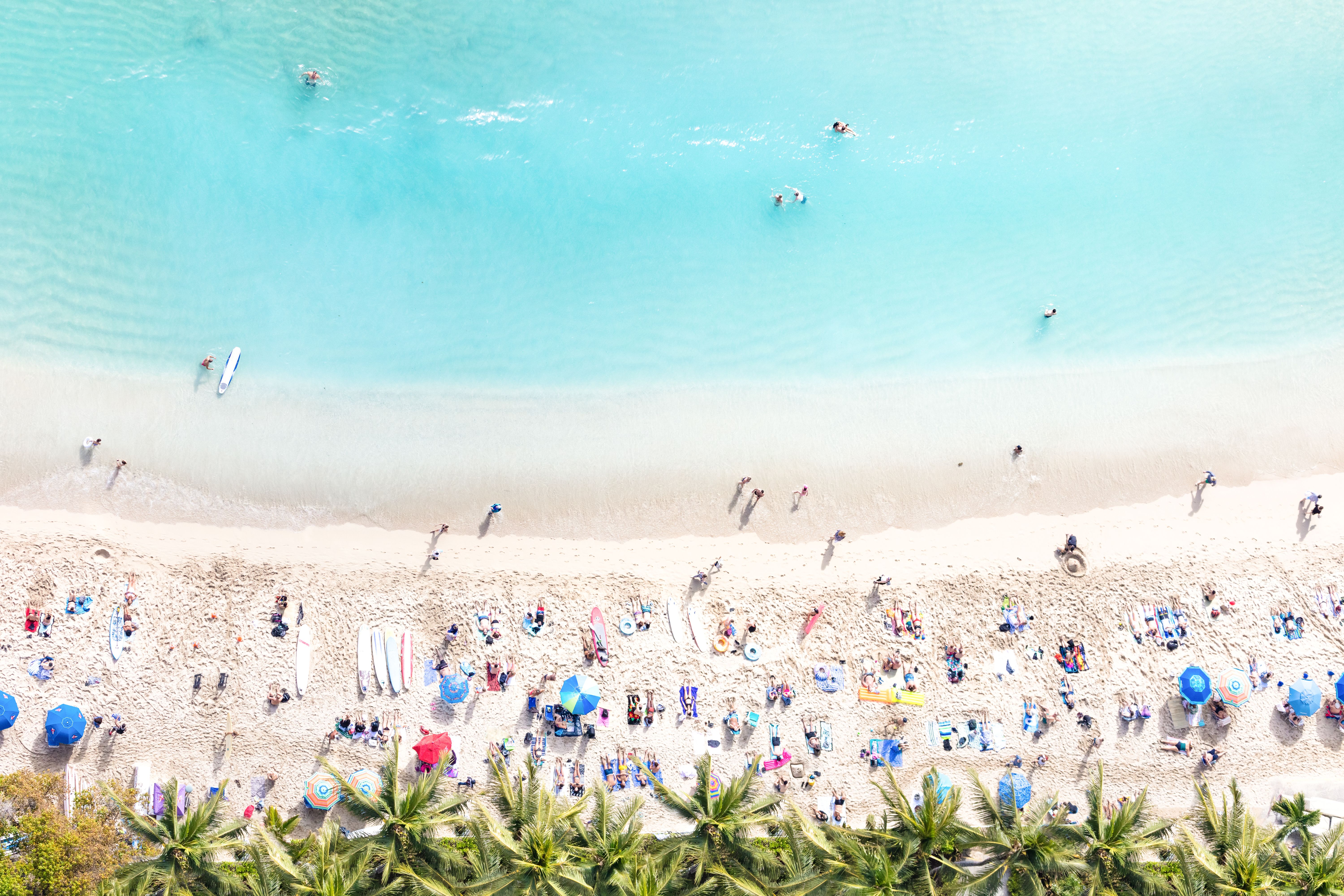 WHERE TO STAY:
There's no shortage of hotel options on Oahu. If you're looking for something in the heart of Waikiki, look no further than The Royal Hawaiian. The gorgeous pink hotel sits right on the beach of Waikiki and features amazing amenities, beautiful rooms, and no shortage of photo opportunities around every corner. If you're like me and love indulging yourself while on vacation, you should definitely try the Pink Palace Pancakes for breakfast. I promise you won't regret it. For those of you who want to stay a little bit further away from all the action, The Kahala Resort is just a short 30 minutes away and is the perfect tropical retreat. Always dreamed of swimming with dolphins? You can live out that dream (and get the perfect photo for Instagram) right on the property of The Kahala.
WHERE TO GET SOME SUN:
Depending on where you're staying, your hotel probably has access to its own beach, but I couldn't imagine going all the way to Oahu and not spending a day exploring the iconic Waikiki Beach. Since it's so close to all the hustle and bustle of the city, you can easily grab some poke or a shaved ice and enjoy it on the sand. What's better than indulging in your favorite Hawaiian snacks while soaking up the sun with your toes in the water?
WHERE TO WATCH THE SUNSET:
Usually, when I'm in Hawaii it's almost impossible to drag me off the beach for dinner, but I make an exception for sunset at House Without a Key at the Halekulani. It's one of the best spots for specialty cocktails and yummy appetizers while enjoying live Hawaiian music and Hula Dancing with the sunset as the perfect backdrop.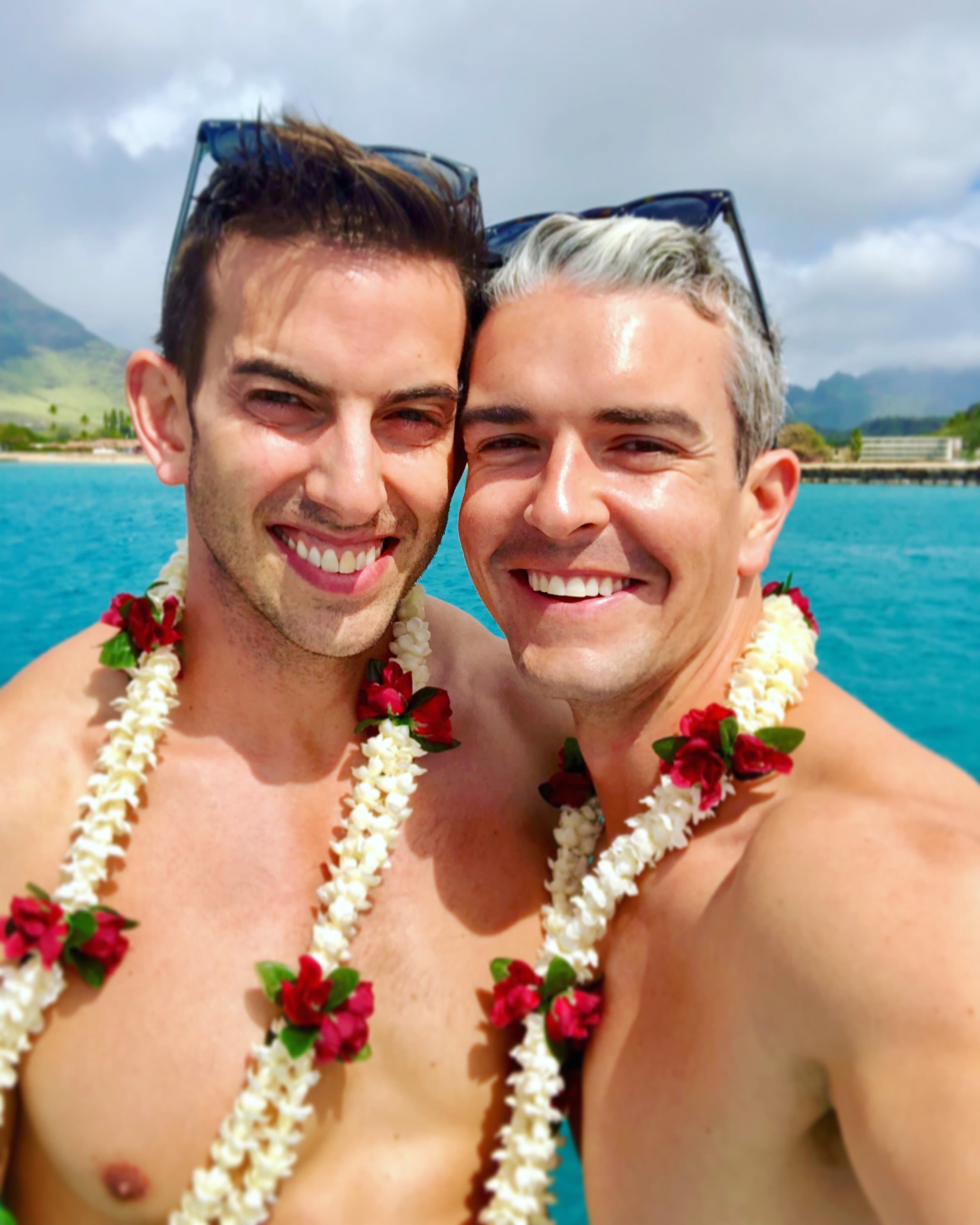 WHERE TO STAY:
I remember the first time I stayed at the Mauna Kea a few years ago like it was yesterday. I had heard so much about the iconic hotel from friends, but I truly couldn't grasp how amazing it was until I saw it for myself. The hotel itself is decorated in a more traditional Hawaiian style, and has a unique indoor/outdoor atmosphere that allows you to constantly be taking in the gorgeous surroundings. The best part, however, is the beach at the bottom of the property. It may just be one of the most magical beaches ever. The sun sets right along the water in front of the hotel and you can catch the most spectacular sunsets you've ever seen right from the beach bar, The Hau Tree. Right before sunset, go to the bar and order a Frederico (their signature drink) and sit on a lounge chair to watch the sun go down. If you're lucky, you may even see the green flash right before the sun slips below the horizon.
WHERE TO EAT:
Like I mentioned before, when I'm on vacation it's pretty hard to get me off the beach, but there are a couple of spots on the big island that are absolutely worth it to me. Merriman's in Waimea has locations on a few of the islands and it's an absolute must. You really can't go wrong with anything on the menu, but the Kalua Pig Quesadilla and the Dayboat Mahi Mahi are some of my favorites. Another amazing spot is Canoe House at the Mauna Lani hotel not too far from the Mauna Kea. The restaurant sits right along the water and features delicious food and cocktails. It's the perfect spot if you feel like dressing up for the sunset one night.
Shop all work from Hawai'i here.
WHERE TO STAY:
The Four Seasons in Maui is one of those hotels you arrive to and never want to leave. The hotel itself is stunning but that's just the beginning. They have a beautiful infinity pool that looks out over the beach and a whole slew of activities and amenities to enjoy both on and off the property. While you're there, definitely make a reservation at Duo Steak and Seafood, one of the many restaurants at the hotel which features an amazing inside/outside atmosphere and live performances.
WHAT TO DO:
You would be making a big mistake if you didn't make sure to see some of Maui's many waterfalls during your stay. For an experience you will never forget, book a helicopter tour to see all the stunning waterfalls from above. If you want to get a little more adventurous, you can venture out on the Road to Hana to see some of the beautiful tropical rainforest and swimming pools. However, be aware, it's a long journey, so be sure to pack some snacks for the ride. Maui is also known for its black sand beaches and they're definitely worth going out of your way to see. If this is your first trip to Hawaii, I definitely recommend experiencing a luau. Chances are your hotel has their own, but one of the best on Maui is the Feast at Lele for a fun and authentic experience!
WHERE TO STAY:
The Princeville Resort on Kauai is an iconic property you shouldn't miss. You'll find touches of the resort's signature turquoise everywhere you look connecting you even closer to the beautiful blue waters just steps away from the pool. The hotel's spa is exquisite, so if you're looking for a little extra R&R I definitely recommend booking yourself a massage or service of your choice and really leaning into those vacation vibes.
WHAT TO SEE:
Kauai is definitely one of Hawaii's more rural islands, but there is so much beauty to take in while you're there. The North Shore is essentially the epitome of paradise. Think white sand beaches, tropical jungles, and gorgeous flowers galore. From Princeville, it's a quick 10-minute drive down the Kuhio Highway where you can take in more views of Kauai's peaceful tropical atmosphere. While you're enjoying the North Shore, head to the Hanalei Surf School to take a surf lesson from the pros. The water along the North Shore is perfect for learning how to surf since the waves become softer and more gentle as they approach the shore. If surfing isn't really your thing, you can also take a Stand-Up Paddleboarding lesson.
Shop all work from Kauai here.
If the images from my Hawaii release weren't already stirring up your wanderlust, my guess is this guide certainly has! I know it's making me itch for a trip back. Anyone want to take a trip with me? Even if you're not currently planning a trip, you can bring the vacation home with a print from the Hawaiian Islands!
Cheers!
Xx
Gray