One of our favorite tricks for making any room memorable is adding a stop-you-in-your-tracks piece of fine art. No matter what the rest of the room looks like, whether it's large or small, full of curated vintage pieces, or modern and minimalist, the statement-making art will pop on the wall and draw the eye. Now is the perfect time to take the leap and go for a bold print. Try a fun poolside print that makes a splash, or keep things natural with a seaside aerial shot. Whichever one you choose, these prints are guaranteed to make a statement in your room. Keep scrolling to see some showstopping shots…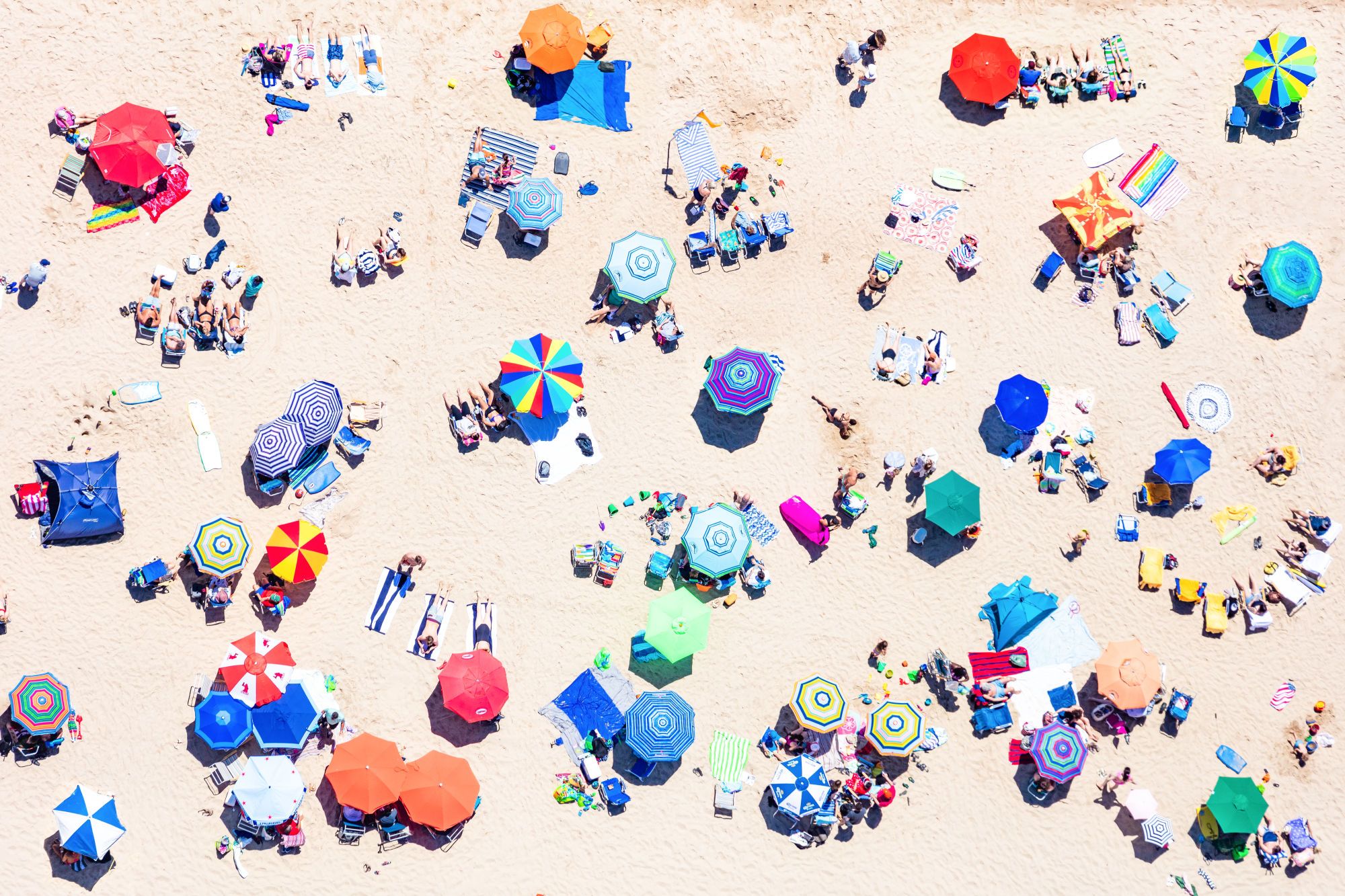 This bold, colorful beach scene will draw attention no matter where you put it, but we especially like it in a playroom or nursery. The bright primary hues work well with more subdued décor, so try this one out on a light-colored wall with a white or natural frame.
It's hard not to smile when looking at this fun pool print. The stripes on the suits and the beach balls, paired with the sense that a splash is just around the corner, make this a truly dynamic shot.
Go bananas (in a good way) with this fun print. The simple color scheme means it will work well anywhere you need a playful touch.
A bold print doesn't have to be busy, and this pared down shot of a single desert tree is the perfect example. The clearly divided lines of sand, mountains, and sky, contrasted with the glittery disco balls, makes this an unforgettable piece to add to a living or dining room.
These fancy llamas are the perfect addition to a wall that needs a dose of whimsy. The close-up nature of the shot makes them feel like they're just about to step out of the frame, tassels and all.
There's nothing like walking into your home to see a warm welcome from your fine art. We love the idea of hanging this near your entryway for a bold statement.
It almost feels like the rainbow cowboy hats are flying out of the print and into your living room, which makes this piece a great conversation starter. The neutral background coupled with the bright hats mean that this print can also work with a wide variety of styles, from subdued to bold décor.
Perfect for a bedroom, a bathroom, or even a walk-in closet, this playful print will make guests say, "Wait is that….?"
These four ladies are instantly eye-catching, from their retro-glamourous pool attire to how they're posed in mid-conversation. Their direct gaze will make you do a double-take at this piece.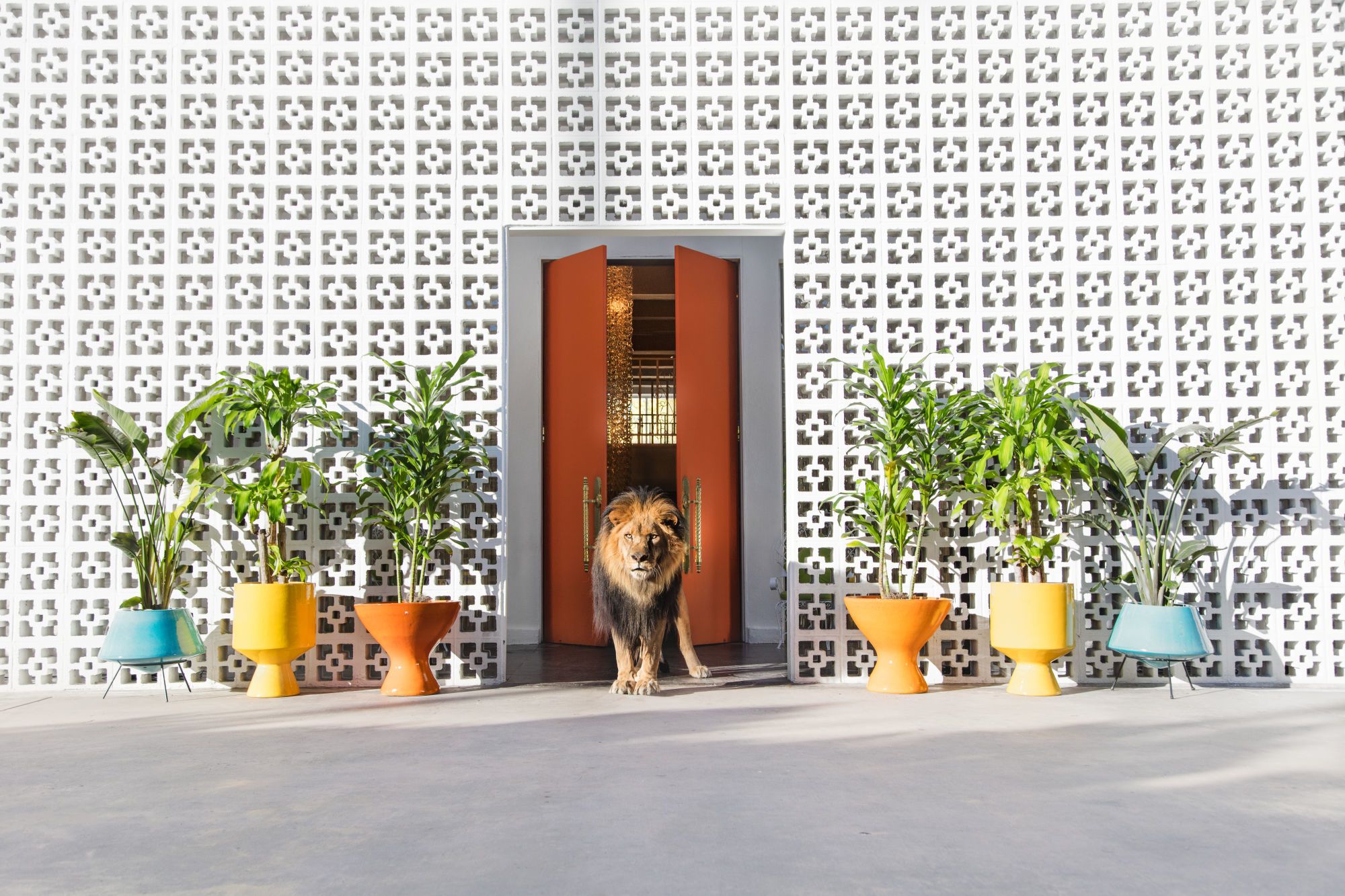 Want showstopping? How about a lion calmly sauntering through the doors of a hotel? We love the commanding way this print is shot, and the bright planters add a little extra pop of color.
Which bold print is your favorite?
Shop them all on the site, and head to our Interiors page for even more styling tips.
Xx Team GM
Photos: Amy Tangerine, Gray Malin